---

The Might-Have-Been Girl


A novel by Bronwen Welsh

---

Copyright 2016
 
---
I thought I was getting a new job, but it turned out to be a whole new life

Chapter 37   Epilogue
Eventually, after numerous curtain calls, the curtain came down for the final time as the house lights were fully raised. After mutual hugs, we all walked to our dressing rooms, and a short time later, Mum and Emma knocked on the door and came in to congratulate me. They stayed while I changed out of my costume and into a dress, and told me that they had booked a table for supper at one of the local restaurants that stays open late for the post performance crowd.
Reggie and David were waiting for us in the corridor and offered their congratulations as soon as I appeared. At that moment, Dame Emily walked down the corridor and stopped to greet my family and tell them that I was developing into an excellent actress. It was the first time Reggie and David had met her and they were over-awed to say the least, but she is such a nice person she quickly puts everyone at ease.
At the restaurant I asked how they were able to get such good seats in a sold-out house. It turned out it was all due to Phoebe. She had bought the four seats so that her family could see her play Shakespeare for the first time, and when she pulled out of the play, instead of returning the tickets to the box office where they would have been snapped up, she found out Mum's phone number (probably from my mobile phone) and rang to offer them to her. Mum of course was very grateful to accept them. When she asked Phoebe how much she was owed, Phoebe wouldn't take any money for them, saying I had helped her prepare for the role and never shown any sign of jealousy that I was her understudy, so this was her way of saying 'thanks'. Nevertheless, I did of course ring her as soon as I could and thanked her myself, saying that it had really made my day to see my family there.
We had a very enjoyable supper. Several people recognized me from the performance they had just attended and bringing their programs over, requested an autograph which of course I was happy to provide. As a cast member, along with all the others, my picture appeared in the program, together with a brief review of my career so far, which I confess seemed rather padded out since there wasn't a lot to say. It was well past midnight when we finally left. The family and Reggie were all staying at the same hotel, Mum and Emma sharing one room and Reggie and David another, which saved money as rooms were quite expensive and hard to come by that weekend. I would have been happy if Reggie had stayed with me of course, but it seemed diplomatic to play things as they did.
The following day, Sunday, was my nineteenth birthday. I had given it very little thought, being so tied up with preparing for the play, but Mum hadn't forgotten of course and had suggested that we all meet for lunch before going our separate ways.
Early the next morning she rang to say she had booked a table for us at the famous 'Lambs of Sheep Street' Restaurant. Being a warm sunny day I was able to wear one of my pretty summer dresses and sandals, and as actors tend to do after a first performance, I went to the nearest shop that sold newspapers and bought them all so that I could check out the reviews of Hamlet.
I opened the first of them and as expected, much of the review was devoted to David's and Dame Emily's wonderful performances.
However I was pleased to read: "A new face at the ISC, Harriet Stow gave an excellent reading of Ophelia and was particularly impressive during the final scenes of madness which evoked much sympathy from the capacity audience judging by their reaction."
I certainly could not be disappointed by that review, and the others which were along the same lines.
Lambs Restaurant occupies a very old building with lovely ambience. I met the rest of the group there at twelve o'clock and I must say we had a great meal, reasonably priced and with excellent service. Everyone had read the reviews and congratulated me on them. After the main course, as a surprise, instead of a sweet, one of the staff brought out a birthday cake with nineteen candles and many of the other diners joined in the singing of 'Happy Birthday' to me. As you might expect I felt quite overwhelmed.
Mum and Emma produced a small parcel which was my present from them and suggested I might like to open it later as it contained 'girly things'. When I did get to open it I found a lovely lingerie set including a full slip, all in the palest pink. Reggie whispered to me that he also had a present for me which he would give me later.
Time flew by as it always does when you are enjoying yourself, and all too soon it was time to walk to the railway station and wave farewell to Mum, Emma and David as they took the train north for Bridchester. When the train had disappeared I asked Reggie which platform his train to London departed from.
"Well, this is what I wanted to tell you after your family had gone," he said. "I don't actually have to go back to work until Tuesday, so unless you have something else planned I thought maybe I could stay with you tonight?"
"Oh Reggie," I gasped. "This is turning into a perfect birthday."
We walked back to my apartment. Mary had driven back to Brid, presumably to bring yet more clothes back to Stratford, so we had the place to ourselves. I blush as I recall it, but we had been weeks without any chance at intimacy, so it was hardly surprising that we were not long out of the bedroom.
Late in the afternoon we got up, showered and dressed and went out for tea. It was then that Reggie presented his gift to me. It was housed in a small cubic box, and upon opening it I discovered a beautiful gold ring with an emerald of the deepest green colour, surrounded by tiny diamonds.
"Oh Reggie, it's beautiful," I said, close to tears.
"I know it's too early to talk about engagement," he said. "So this is a friendship ring to tell you that I love you and always will. I hope you will wear it and think of me."
"Please put it on my hand," I whispered stretching out my right hand. He slipped it on my fourth finger and it was a perfect fit. "Thank you so much Reggie, I will cherish it always."
We spend a quiet evening in front of the television, and it was not late when we retired to bed once more.
--ooOoo--
Some hours later, curled up in bed with Reggie, his arm protectively lying across my body, I listened in the darkness to his deep regular breathing as he slept soundly beside me. I was still too excited by the day's events to sleep. What a year it had been. On my eighteenth birthday I had been an unhappy youth, not knowing what the future held or what I wanted to do with it. Now, just a brief year later, I was well on the way to establishing my name as an actress, and I was in love with a wonderful young man.
I thought back to that first night I had performed as a professional, and those final few moments on the darkening stage as I cried out in anguish "I don't want to be a 'might-have-been'." That could so easily have summed up the story of my life, but it didn't. Now, most important of all I was at the start of becoming fully the young woman I was always intended to be. No 'might-have-been', to all the people who knew and loved me I was a female and would be to the end of my days. I sighed with pleasure and slowly drifted off to sleep.
The curtain descends – END OF ACT ONE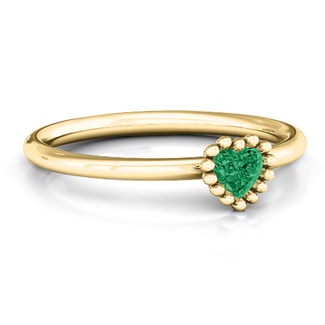 Author's notes:
As I have mentioned at the conclusion of each chapter, I would like to acknowledge the assistance of Louise Anne in proofreading the text, pointing out my 'typos' and giving me a great deal of useful advice about modern-day Britain to incorporate in the story. Without her help I would certainly have made many errors, since things have changed so much since I left there, more years ago than I care to remember.
Thank you to all my readers, and especially to those who took the time to vote and make comments on the story. Some suggested that Harriet seemed to be having a dream run in her nineteenth year and I would have to agree with them, but sometimes that's what happens.
Regular readers know by now my weakness for quoting other authors, so here is a final one.
"Now this is not the end, it is not even the beginning of the end, but it is, perhaps, the end of the beginning."
Winston Churchill.
I don't know if other authors feel the same way, but having written about my heroine Harriet for more than half a year, I felt a certain reluctance to say 'goodbye' to her, so I have already made a start on a sequel which I have titled "All the World's a Stage". However, please don't necessarily expect Harriet's 'dream run' to continue. As someone (John Lennon? Allen Saunders?) once said 'Life is what happens while we are making other plans' and while Harriet is obviously making plans at the conclusion of this story, maybe things will not work out quite as she expected.
With that teaser I will say 'au revoir'.
---
If you liked this post, you can leave a comment and/or a kudos!
Click the
Thumbs Up!
button below to leave the author a kudos:
And please, remember to comment, too! Thanks.
This story is 1687 words long.