I'm looking for a little advice on something.
A couple of days ago we had a really bad wind storm which brought a tree down onto the corner of my home that I share with my great aunt. Thankfully she wasn't there because she's currently at Rehab with a broken hip. Unfortunately for us, she didn't have Home Owner's insurance. The tree did damage to my roof, only just clipping it. A branch did go through it though, into my kitchen. The drywall ceiling was cracked and it currently bowed, possibly about to fall down. I'm having some trouble with cost and trying to figure out if I can in fact have it fixed before my aunt gets home on the 17th.
Regardless of the repairs though, she is coming home. I can't stop that, even though I tried.
I'm going to put some pics here. If anyone knows anything about this stuff, I was hoping they could tell me from the pictures if its safe to live in my house. I've been currently staying at my mother's for fear that the ceiling might fall on my head.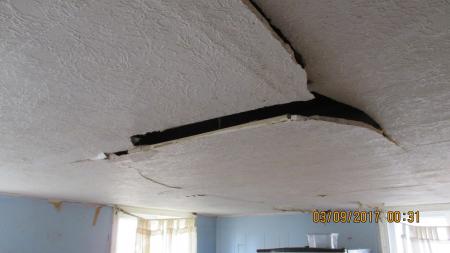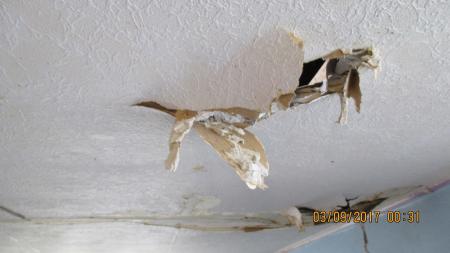 Click Like, Love or Thank to appropriately show your appreciation for this post: