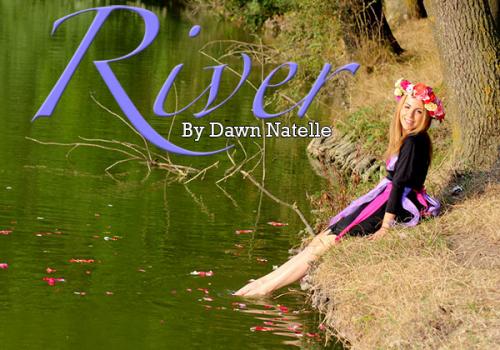 River
By Dawn Natelle, edited by Eric
Chapter 29 – The Students Arrive
So far: The river saved another cancer victim, who decided that she and her daughter may stay in the area. Then news came of a near-disaster at Moose Portage Reserve that was narrowly averted by Rod and the girls. Finally, Mark wins twice, getting his trophy into the new house, and con(vinc)ing River to treat his hides.
Sunday morning found River in her usual spot. She had a pair of trousers of her fathers to mend, and after that she took out the deer hides. The river explained the traditional processes involved with her, and she was dismayed to find out that two hides, particularly one of the size of the larger one, could take weeks to cure in the traditional manner. Then, after shocking her with the amount of work involved, the river offered to help. River would only need to scrape the hides, and even that the river would facilitate. It then did all the chemical treatment on the skins, and by sunrise River held two beautiful deerskins that Mark could sell for a good dollar at the Northern Store in Terrace Bay.
But River decided that the skins should not be sold. She wrapped them up and put them into a bundle. She walked down to the Stormcloud house, and got her morning cuddles with Luv, a new stage in her morning routine, and asked Marilyn to allow her to store the hides there.
River gladly changed Luv, giving Marilyn a few more minutes to get dressed for services, and then the four of them walked over to Ben and Helen's house for breakfast.
When the family got to the meeting place later, River was astounded at how many people were there, a full hour before services were to start. What's more, many of the faces were new. Apparently many people bringing down children to go to school on Tuesday came in time for the services, which for the distant reserves meant they had to get up quite early. River noticed one young boy with his arms clasped firmly around Silver's neck, and went over and chatted with the family. She then bent over and greeted the boy, who didn't respond.
"You know, at a certain part of the service I will be asking all the new people to come into the water. Silver won't come in, but I would like you to come in. Will you?"
The boy just looked up at her sadly, and shook his head no. "Silver would really like you to come in," River prodded. "You see, coming into the river with the rest of us will make you an official member of the people. And Silver likes the people. He will like you more if you are one of the people. You want him to like you, don't you? And when you come back out of the river you will feel better, and Silver will be right here for you. Will you please come in? It will make me, and Silver happy."
The boy nodded his head, and spoke in a quiet voice. "I'll come."
"Thanks Derrick," River said, tousling his hair as he hugged the wolf.
"That's the first thing he's said in a week. Maybe two," his mother said. "Thank you so much for this. We didn't know what to do, and then the Prophet showed up and they helped so much. But it is Silver who has done the most for him."
River chatted and mingled with other new faces until service time, and then waded into the river. By now there must have been two thousand people on the banks, and after some songs from Marilyn, Shelly, Liesl and Jennifer, River called all the new people into the water. There seemed to be nearly 1000 crowded in. Looking on the bank, River could see that Derrick was still there, still hugging the wolf. Then Silver stood up, and started prodding the boy to the water's edge, as River walked towards the bank. She reached out and patted Silver, then took the boy's reluctant hand and helped him into the river.
They waded back out until the water was about waist deep on the boy, and she could feel fear running through him. River continued to hold his hand as she started to sing the song of the people. She finished and now with all the people in the river completely bilingual in Ojibwe, she sang the song of the history of the people. When she finished, the young boy pulled her down and kissed her on the cheek, saying "Thank you, River. I needed that so much." A tear came to River's eye as the boy pulled away and headed to the bank ahead of the rest of the crowd. Later she saw him chatting away with his parents, in Ojibwe she realized. He had a hand on Silver's neck, but was no longer hugging him tightly.
River smiled, and began her service. She updated the people on the activities in the reserve over the past week, a step she had started the week before, when the tale of the events up in Stone Ledge had to be explained to those that were not directly involved. This time it was the events in Moose Portage and Copper Stone that were explained, and River gave all the credit to Rod and the girls on the team.
"I have another announcement to make," she said. "We have many people here who are from other reservations, most bringing their children to attend school in the local high school on Tuesday. We have a dire need for host families that can provide a room or two and take in two or four children. This is not a unpaid position. I understand that the government pays quite well for boarding students. It is a seven-day a week job, even if some of the students from closer reserves will be heading home on most weekends. But if weather gets bad, or something happens, they may need to be there on the weekends as well. Expect a lot of that after Christmas break, which all students will go home for."
"Nick will tell you what the rates are when you sign up. The requirements are that you have a separate room for each pair of students, and a separate bed for each. The place will have to be clean, and we will be inspecting, as will the parents. The house doesn't have to look pretty: I know that most of them don't. But you need to keep them clean, and provide two good meals a day, three on weekends. The students will get lunch money for eating at school."
"If a student gets sick, you treat him or her as you would one of your own. Tend to them until they are better, and take them to the hospital if they need treatment. You aren't expected to buy clothes or provide entertainment for them, other than sharing the TV or computer if your house has one."
"If you are interested, talk to Nick after the meeting. Shelly, Marilyn and Jennifer are the ones who families should go to if they want a child boarded. I understand that in the past people have boarded in town, and this is possible as well. However your children have all just learned Ojibwe, if they didn't know it before, and it would be nice for them to be in a place where they can speak their own language."
With that the meeting broke up, and large crowds of people gathered around Nick, Shelly, Marilyn, and Jennifer. River walked over to see Derrick and his family.
"Feeling better?" she asked the boy in Ojibwe.
"Much better," he answered. "I didn't know how great and important it is to be one of the people. I want to go back, and share with my friends. Can they come here and learn the language and our history?"
"Yes they can. They just need to get their parents to drive down. I hold a meeting here at 4 p.m. almost every day, and if they come, they can get into the water just like you did, and learn."
"Thank you so much for everything you have done," his mother said, hugging River. "We were so worried that we were going to lose him. There were five suicides in Moose Portage last year, and three the year before. So far none this year, and after your team came up I feel there might not be any more."
"Wouldn't that be wonderful?" River said. "It is what we hope too, and are working towards. It is such a waste when we lose a young person, and all their potential. The one thing I want to ask is that if Derrick gets depressed or down again, you bring him here. If it is a weekend, Silver will be here for him, if not he can meet one of the other wolves in the band. I'm sure they will help him."
"Mom, can I live here?" Derrick suddenly asked. "All those other kids are." He pointed to the groups around the girls.
"Sorry Derrick," River said. "We don't have a school for grade 5 to 8 here. They get bussed down the road to another town. But you can definitely come to high school here. You just have to work hard at your school and pass everything."
"Will Silver still be here then?" the boy asked.
"He is pretty young," River said. "He should still be here when you come to high school. He will be a pretty old wolf by the time you finish Grade 12, though."
"That's okay," the boy said brightly. "I will look after him if he gets old."
"See to it that you do. He is going to need you, so you need to look after yourself."
"Don't worry, I will," Derrick said. "The river told me I am important. I never knew that. It wants me to do great things when I am grown up. I just don't know what the great things are."
"It doesn't matter," River said. "Everything can be great. Your parents are doing great things."
Derrick's eyes widened. "What are they doing?"
"Why, they are raising you," River said with a smile. "That is a great thing. There is nothing more important to Manitou than seeing its people prosper and grow. Not only the people, but the wolves, the trees, the deer. Everything and everyone is important to Manitou."
River watched the young family wander off to their truck. Both the mother and father were walking proud and confident knowing that they were doing 'great things'. River chatted with other people, and then noticed Dawn Winters and Cindy at the edge of the crowd.
"Dawn, Cindy," River said, embracing the younger girl. "Did you decide to stay?"
"We did," Dawn said. "The principal was at the high school yesterday, and he gave Cindy the tests for home-schooled, and she passed easily. He was a bit reluctant about enrolling her, because apparently there is a huge intake of grade 9s this year, but Nick was with us and he made sure we got in."
"And we got a house, too," Cindy said. "It is bigger than the apartment we had in Sudbury, but still kinda cosy. Right down the street from the high school. I can walk to school."
"And only for a six-month lease," Dawn added. "We drove by those gorgeous houses they are building by the edge of the park and I want one. There was a man there on Saturday, and he showed us around. They are magnificent."
"That would probably have been my dad," River said.
"Dale something?" Dawn said. River nodded. "Anyway, he said that the third one will be finished sometime just before Christmas. Apparently the first two are already spoken for. But I don't mind, since he said we would be able to pick out fixtures and such."
"My family get the first one, and Nick has the second one," River said.
"We will be neighbors!" Cindy squealed and hugged River again.
"Actually, there is something we would like to ask," Dawn said. "I heard you say that you were looking for people to host children from the other reserves. Our house has four bedrooms, and I wouldn't mind hosting two girls. One per room. The money is not important to me, but Cindy has had trouble making friends in other towns. It is not easy being the daughter of a famous writer. These girls will be her classmates, and I'm sure once they get to know her, they will become friends. But then I heard that you wanted people who speak Ojibwe. I speak a bit of French, and Cindy a bit more, from five years of immersion. But we don't know your language."
"You should have come into the river with the others," River said. "We would have taught you."
"Cindy wanted to, but I thought it might be a special ceremony," Dawn said.
"It is a special ceremony," River said. "Special for people who want to know more about the people. That is what we call ourselves."
"Well, as a writer I'm always interested in learning as much as possible about other cultures," Dawn said. "Maybe next week we can join in?"
"You can do better than that," River said. "I will be back at 4 p.m. and you can come then. Let's get you over to Nick and get you on the list for students."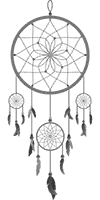 That afternoon there were another hundred or so people at the afternoon session with River, again mostly parents of children wanting to go to St. Mary's High after hearing about it from Rod and the girls. This was followed on Monday, a holiday in Ontario (Labor Day), when many more parents showed up who hadn't wanted to camp out in the park. River held two more services that day, with about 80 people at each one.
At the end of the day Nick reported that there were 48 new students coming into the Grade 9. They had expected 21 from the town and the reserve at the end of the last term. With River, and now Cindy, that number went up to 23, so there were going to be 71 students in grade nine, almost as many as in the rest of the grades. Principal Tweed actually had to have three sections of Grade 9, and planned to teach one himself until he could get a new teacher in. Patrick George was confirmed as the second teacher of Grade 9, concentrating on Ojibwe language and culture. He also took on the additional boys phys. ed. classes that the new sections of Grade 9s caused.
All the new students had accommodation, although now there needed to be two bus runs from the reserve, where most of the new students were located. Since it was only a 20-minute round trip through the reserve, two runs were made by the same bus every morning and every night. Dawn got two girls who had come to the Sunday services, so they moved in that night, and quickly bonded with Cindy. One of the girls, twin sisters, was in a wheelchair and riding the bus from the reserve would not be practical for her. With the Winters house just down the road from the high school, she should be able to get to school easily, at least until the snows come.
Many other students also moved in on Sunday, with the rest mainly coming on Monday, ready for the first day of school on Tuesday.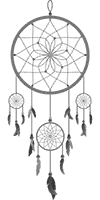 "Hey squirt, about those deer skins," River asked Sunday afternoon at the campsite.
"Who you calling squirt?" Mark said, drawing himself up to show he was three inches taller than River. "Did you get them done?"
"Yes, and they are beautiful," River said. "I suspect you could get nearly $100 for the two if you sold them."
"Sweet," Mark said. "I could buy some computer games."
"Or you could give them to me," River said.
"What?"
"Let me finish. You could give them to me and I could sew them into a real Ojibwe warrior outfit for you. Fringe all over, and some beadwork on the back."
"Beadwork? That sounds kind of girly."
"Does it? Look at this." She held out the project she had made earlier in the week. It was a denim-colored cotton shirt, and she had embroidered a likeness of Night on the back.
"Oh honey, it is beautiful," Alison gushed. "Did you do this yourself?"
"Well, I think the river gets a lot of the credit," River said. "I mean, I have never been a great artist before. It's for Wayne, so that he can remember Night while he is at college."
"And so he will remember you too," Dale said with a wink. River just reddened.
"When are you giving it to him?" Alison asked.
"He is supposed to be coming by soon," River said. "He wants to leave by 6, so he can get most of the way to London before it gets too late. He has a friend from last year who lives in Parry Sound, so they will spend the night there, and get to the university before noon to move into their dorm. I guess they are sharing."
"If you can make me something like that on the back of my suit I'd love it," Mark said, bring the conversation back to where it had started. "Maybe one of the other wolves?"
"I was thinking about the deer itself," River said. "He provided the skin, and he was a magnificent beast. It kind of all comes together."
"Yes, yes, yes," Mark raved. "That would be perfect."
Just then Wayne pulled up in Nick's classy car. Nick had bought a five-year-old pickup truck earlier in the week in Terrace Bay, and fixed a car seat into it. For the reserve, that was practically brand new. Wayne was now taking the car to London, where he already had several people who had answered his ad on Kijiji. Selling the car would provide him with more than enough money to pay for his term at Western University, and Nick would still make more money than if he sold through a dealer in the north, where luxury cars are less interesting to buyers.
River jumped up, and ran to the car, which was packed with Wayne's belongings, at least a term's worth of them. She was holding the shirt. Mark jumped up too, but Alison waved him back into his seat, and they left the young couple alone at the car.
They could see River show him the shirt, and Wayne's face lit up. He engulfed River with a great hug, and looked like he was going to kiss her too, but backed off. He then walked over to the campsite, not noticing that he was holding River's hand.
"Mr. Waters. Mrs. Waters. Mark. I just wanted to say goodbye. I'm about ready to head off for fall term. I might be able to get back for Thanksgiving if I can get a ride partway. But if not, it will be Christmas before I see you all again. You'll be in the new house by then, I imagine. I'm going to miss this place so much."
"Well, there is no need to miss the people," Alison noted. "With Skype you are just a few seconds away. Call whenever you need to talk. To any of us." River looked at her mother gratefully. Everyone there knew who Wayne would want to talk to.
The young man then gave River another one-armed hug, and headed off to his car. She stood and waved until he was out of sight.
---
If you liked this post, you can leave a comment and/or a kudos!
Click the
Thumbs Up!
button below to leave the author a kudos:
And please, remember to comment, too! Thanks.
This story is 3344 words long.