I want to apologize for earlier. I went to a dark place this morning and it took me all day to bring myself back from it. I want to thank everyone for their kind words too.
I think I figured out the root of the funk I've been in lately. On the 4th of July last year, I woke up to find my dog of 12 years dead on the floor. It nearly killed me. I thought about ending my life in fact. I know it sounds stupid but it really was like losing a child. I don't make friends easy and my family---well I said earlier---how unhelpful they can be. It hurt, it hurt a lot. It still hurts. There isn't a day that doesn't go by where I don't miss him.
I have other problems too but this current one, his death is definitely at the root of it. Especially now when its getting so close to the anniversary of it :(.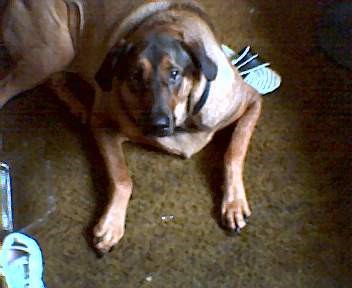 Click Like, Love or Thank to appropriately show your appreciation for this post: