Sinking Into Myself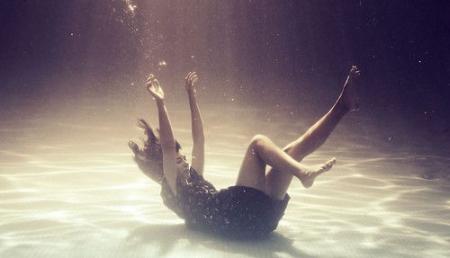 cor gaudens exhilarat faciem in maerore animi deicitur spiritu






By Sean McKissack
Musical Influence: Raw Youth
The six primary characters in "Sinking Into Myself" are based on multiple people, each character has the attributes of two real people, one was their physical model and the other being the personality. For example, Kim's height and hair color are based on one person but her experiences and how she handles it are based on another.
The character names in "Shrinking Into Myself" are either based on things I was interested at the time of the writing or…well, they just worked.
Yes, I still know who everyone is based on…and perhaps when it is actually completed someone out there will be able to guess…even after a 20-odd year gap.
Jazeta "Jazz" Amber Daniels
16 years-old Junior, Reardan High School
The name "Jazeta" is from the game "Neutopia" for the NEC TurboGrafx-16 system.
My editing software consistently wants to change "Jazeta" to "Jazeera"
Her job was originally as a face/hands model but that was adjusted to more of a full body. The text does not dwell on this as she is not a "teen model".
Jazeta's car is a 1994 Plymouth Seabreeze
-Her use of latin words is from my high school when our chorus performed a variation of the Mass movements (Kyrie, Gloria, Credo, Sanctus, Agnus Dei) and also from the song "Lucky Me" by Raw Youth.
When the chapter titles and feel of the book was adjusted, the Latin phrases were added in…she's still swearing though.
Kimberly Anne Vestron
16-year-old junior, Reardan High School
Kim's name was created by going over an old yearbook and just flipping through it and finding the first girls' name I came across. The middle name was kept as it fit well if someone yelled it out. Vestron, I have no idea, it just came to me.
Her persona is of a laid back individual who values friendship and how people treat her friends; while sometimes clueless about things she makes it up in her fierce loyalty and outgoing personality.
The character was designed to have dark hair, with red highlights but this was changed to reflect a more "ginger" look .
Kim is almost a foot taller and is older than Jazeta.
She is the adopted daughter of Ssgt. Jamie Hendricks
Lives in Reardan, not too far from the school
In the original script, I had more people comment on how they preferred to see more of Kim and Tom's relationship than of Jazeta's.
Thomas (Tom) Wesley Petty
17 years old Junior, Reardan High School
He was difficult to characterize as I wanted people to see that he wasn't a complete jerk, just someone who didn't care about others as much as he cared for himself. However, this is lost by Jazeta's narrative.
At the time I was originally writing this, I was listening heavily to three albums: Enigma, "the Cross of Changes"; Ace of Base "The Sign"; and Tom Petty and the Heartbreakers "Greatest Hits". He is not physically modeled after Tom Petty.
Quite strong and a bit too daring for his own good.
Lives outside of town, but not too far.
Kristopher A. Gersmehl
17 years old Junior, Reardan High School
Kris could be seen as a slacker, but he isn't. He does the work but puts no effort in being proud about it and so he comes off as a "deadhead".
His maturity is a part of the story arc
His name is taken from the lead keyboardist of "WhiteHeart".
Kris' car is a 1977 Plymouth Duster
He lives very close to the Daniels residence (about five miles)
Michelle Bremerton
17 years old, Junior, Reardan High School
This name was chosen because how it sounded when said with a snide attitude, a la Kim's feelings towards her.
Michelle was not designed to be the one-dimensional "bitch" that she is referenced as by Kim and Jazeta but the text doesn't give a lot of her to shine about.
A side story is in the works that tells of the events of the story from Michelle's point of view. It is tentatively titled "Wish".
Alexander Foxx
19 years old Graduated, Ferris High School
The name "Alex" is used in a few of my books. The name is not indicitive of anything, it just worked in the storyline.
Alex works at "Yoke's" as a dayrunner, which was my job at the same store.
His background is kept to a minimum, as there's something about him he's not willing to talk about but he tries to help others.
His character was originally the "knight in shining armor" but there are a few holes in his suit.