A murderer who brutally killed transgendered prostitute Andrea Waddell in Brighton, Sussex, England, has been given an indefinite jail term for raping another woman in Brighton five weeks earlier.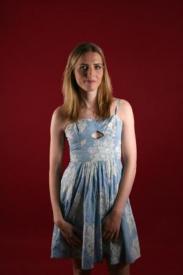 Andrea Waddell–murdered and left in her burning flat (appartment)
The Old Bailey heard Neil McMillan, 43, formerly of Bennett Road, Brighton, posed a serious future risk of carrying out "extreme sexual violence".
For details see: http://www.bbc.co.uk/news/uk-england-sussex-11810650
Thank goodness he's out of circulation for a reasonably long time, although I think he should rot in jail for the rest of his life.
Gabi.
Click Like, Love or Thank to appropriately show your appreciation for this post: