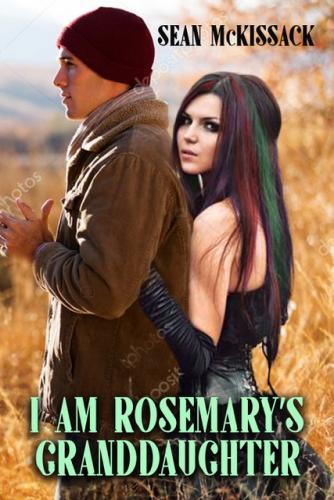 By Aylesea
I Am Rosemary's Granddaughter is based on a screenplay I wrote called "Who I Am" and if that sounds familiar it would be because both lines come from the song "Who I Am" by Jessica Andrews. The storyline has always been about a girl who was assigned male and forced to grow and live a boy; which doesn't bother "him" too much until the teenage years hit and then issues come up and the Nosvoselic family nearly implodes.
The original script glossed over the early years of Kris' life by slamming it all into the opening title sequence (which is to the song "Who I Am". A reviewer of the script stated that the "real" story was how Kris and Michael met and how their relationship changed from friend to fiancé. I agreed but didn't know how to put it into the narrative until years later.
The story is still a work in progress, coming ever so slowly as I can.
Trivia notes:
Richard Mannis is based on someone I worked with in Spokane, WA. He actually stated he wanted to carve my sister-in-law's heart out with a rusty spoon.
The lyrics to "Who I Am" are sprinkled throughout the storyline
I was an actor in a production of "A Comedy of Errors", hence, it is used as the play in this story.
Video for "Who I Am":
https://youtu.be/Jd9zYKLepCw